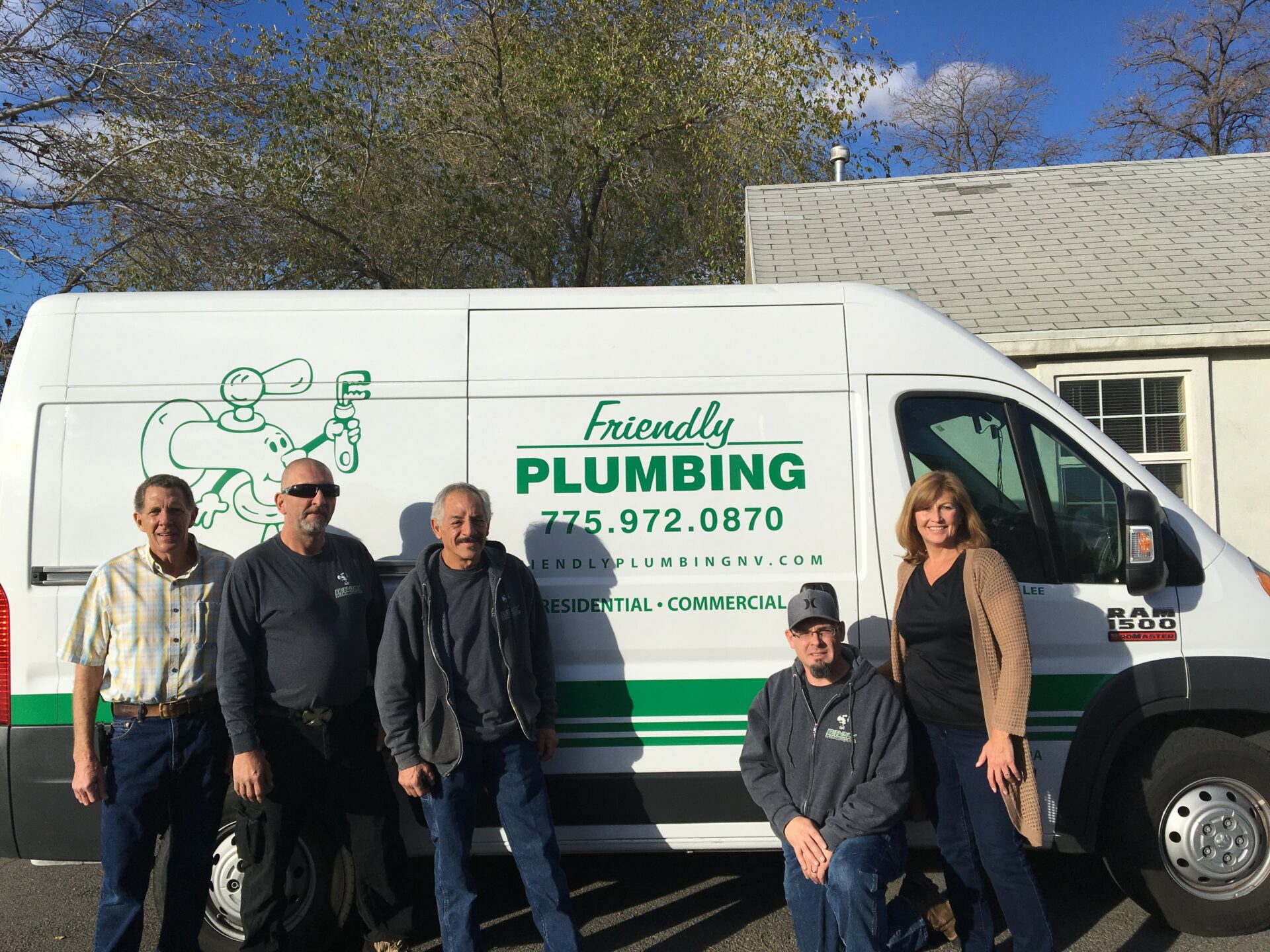 Servicing Washoe County for over 30 years, for all your plumbing needs. Drain Cleaning, Faucet Repair, Pipe Repair Water Heater Repair & Replacement Garbage Disposal Repair & Replacement Bathtub & Shower Installation.
Friendly Plumbing, located in Sparks, Nevada, offers a wide range of exceptional plumbing services to its customers. Firstly, the company specializes in efficient leak detection and repairs. Additionally, they provide expert installation of plumbing fixtures and appliances.
Moreover, Friendly Plumbing excels in drain cleaning services, ensuring clog-free pipes and optimal water flow. Furthermore, their skilled technicians offer professional water heater repair and replacement, guaranteeing hot water on demand.
In addition to their expertise, Friendly Plumbing takes pride in its exceptional customer service. When you contact them, their friendly staff promptly assists you, answering any questions you may have. They prioritize customer satisfaction above all else.
Furthermore, Friendly Plumbing utilizes advanced technology to enhance their services. They employ state-of-the-art equipment for precise plumbing inspections and efficient repairs. This commitment to innovation sets them apart from the competition.
Moreover, the company values transparency. They provide detailed estimates before initiating any work, ensuring that you understand the scope of the project and associated costs. This approach promotes trust and avoids surprises.
Lastly, Friendly Plumbing is fully licensed and insured, giving you peace of mind knowing that your plumbing needs are in capable hands. Their experienced team undergoes regular training to stay updated with the latest industry advancements.
In conclusion, Friendly Plumbing in Sparks, Nevada, offers a comprehensive range of plumbing services with a focus on exceptional customer service, advanced technology, and transparency. Whether you need leak repairs, drain cleaning, or water heater services, they are the reliable choice for all your plumbing needs.